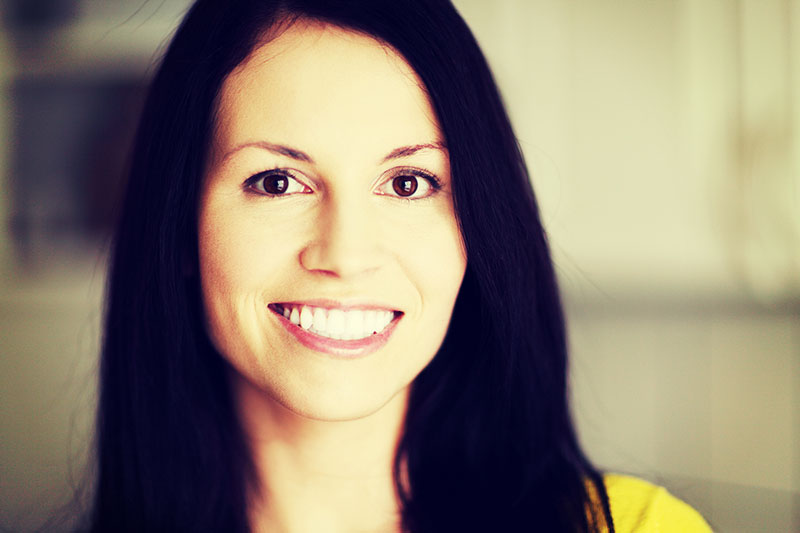 My philosophy is to treat all patients like family. I, therefore, aim for the most conservative cosmetic treatment that satisfies your goals with the longest life span.
After dark or yellow teeth, the next biggest quibble is a crooked appearance. We previously looked over tooth whitening. Now, we will discuss further options you may wish to have after brightening your smile.
If you have a front set of teeth that are free of fillings and caps, but not ideally aligned, the teeth can be straightened. Many adults are suitable to use a thin, transparent, removable tray, such as, Invisalign for a few months that will align the teeth. Molds of your teeth would be made and sent to America and your treatment would be designed by computers. These computer images give us a very good idea of how you will eventually look. Once they are returned to Harley Street you will be given several of the new trays at a time. The great thing is you can remove them for a certain number of hours per day to eat, clean, socialize, give speeches, or if you have an important occasion approaching where pictures that will last a lifetime are going to be taken. The appointments are also much shorter compared to conventional orthodontic treatment with a wire so scheduling is much more convenient for the patient. Lastly, many of our patients say that it's a lot more comfortable than metal braces!
Call Veritas Dental Care on 020 7580 5954 and book an appointment with Dr. Sam Sherif today.