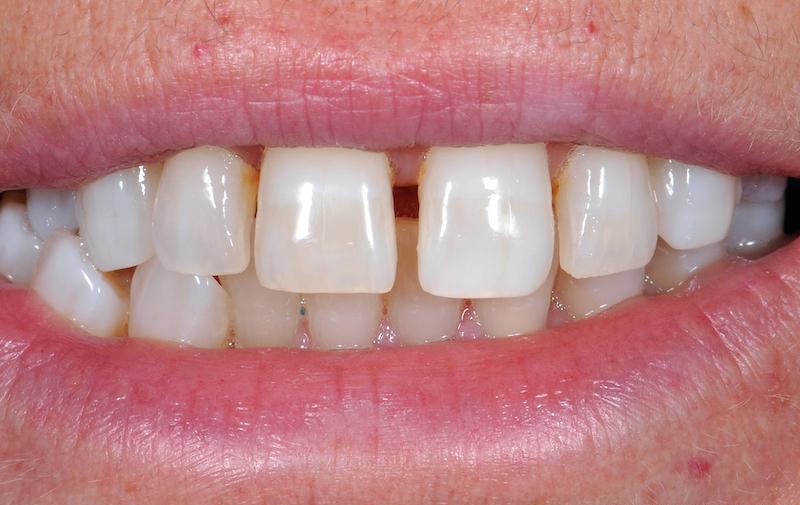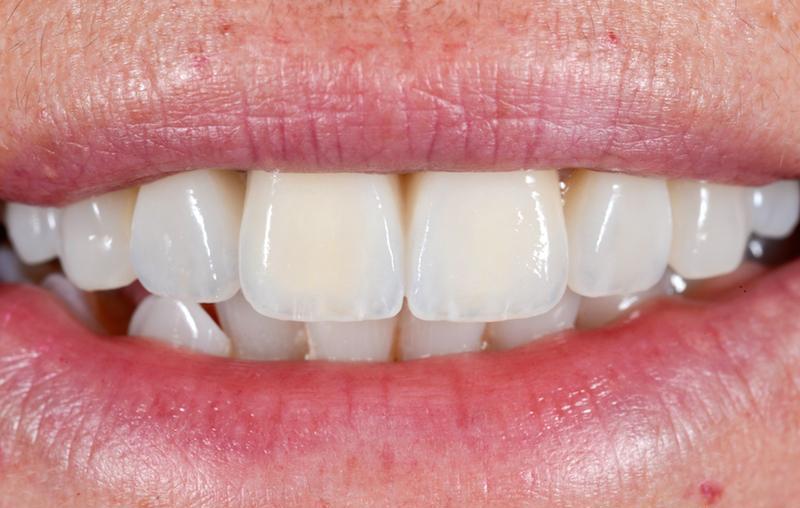 Conservative Smile Makeover - No Preparation Veneers
4 No preparation veneers were placed over 2 visits to close the gaps, create proper proportions as the teeth looked long and thin and provide translucency in the tips of the teeth.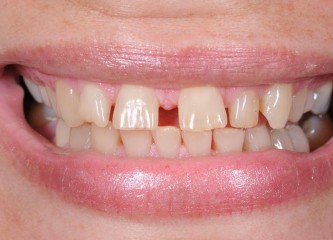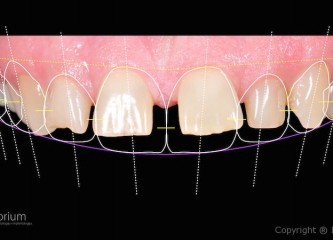 Smile Makeover for spaced teeth with No Preparation Veneers
8 No preperation veneers meant no injections, drilling or tooth removal.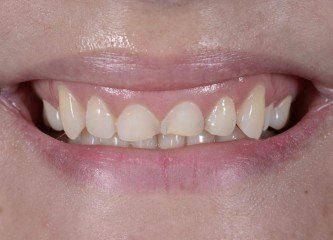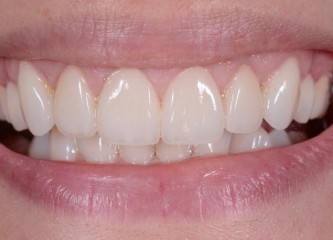 10 Veneers for a Gummy Smile
This case was planned using Digital Smile Design. This is when the prosthodontist creates a plan to transfer information to you the patient so you can gain an insight and give input into how you will look, the laboratory technician to make the veneers and the periodontist who has shaped the gum tissue to make it symmetrical.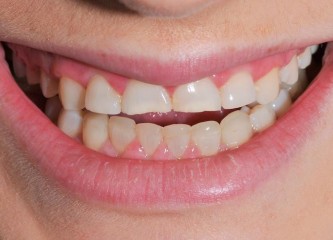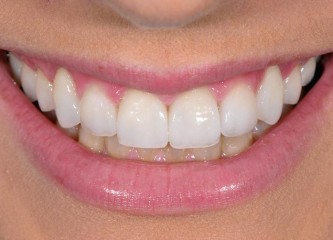 Smile Makeover for worn teeth with Porcelain Veneers and Tooth Whitening
10 conservative veneers were placed to maintain the remaining tooth material
Periodontal tissue shaping was performed on the canine teeth after tooth whitening.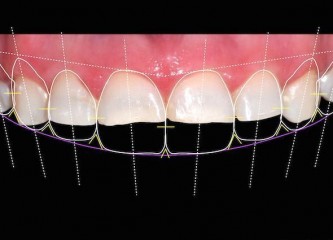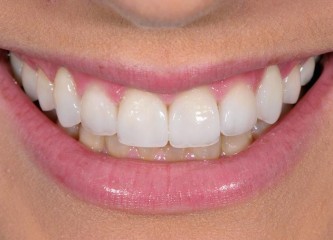 Smile Design for the Adjacent Case
This shows how the gum shaping and 10 porcelain veneers were planned for the previous case. Pre planning allows for you to have input and visualise the final result.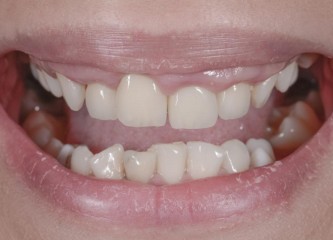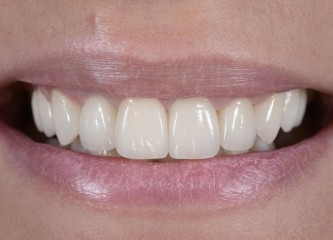 Smile Makeover for uneven gum levels and to broaden the smile
10 Porcelain veneers and crowns were placed after teeth whitening and symmetrical gum reshaping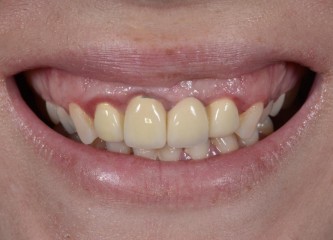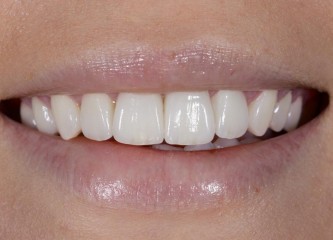 Gummy Smile. A Single Implant to replace a missing central incisor and 8 Porcelain Restorations
The patient's missing upper left central incisor had a poor fitting bridge. It was replaced with a single implant and the gums were periodontally reshaped to remove the gummy smile. 8 porcelain veneers and crowns enhanced the unaesthetic smile.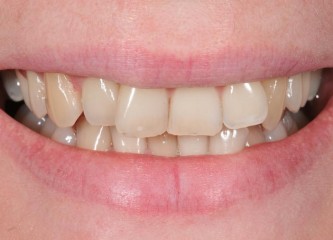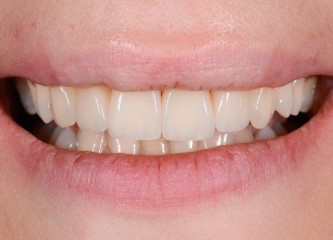 Conservative Smile Makeover
Teeth whitening, cosmetic contouring of the canines (eye teeth) and 4 porcelain crowns allows for minimal intervention but a vast improvement in appearance.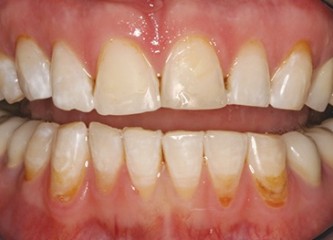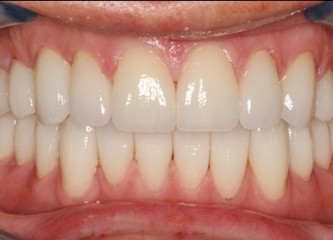 Full Mouth Reconstruction
Tooth wear, poor aesthetics and decay necessitated the full mouth restoration of this patient.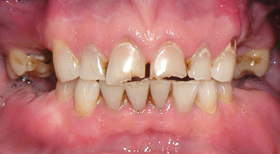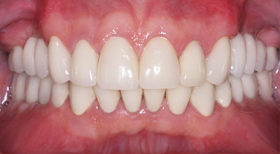 Full Mouth Reconstruction
Due to wear and decay the patient had lost most of the posterior teeth which were replaced by implants and cracked the anterior teeth which were saved using porcelain crowns.
We feel that everyone should be able to smile with confidence. Now thanks to advancements in modern cosmetic dental care, you can have a beautiful easier than ever before.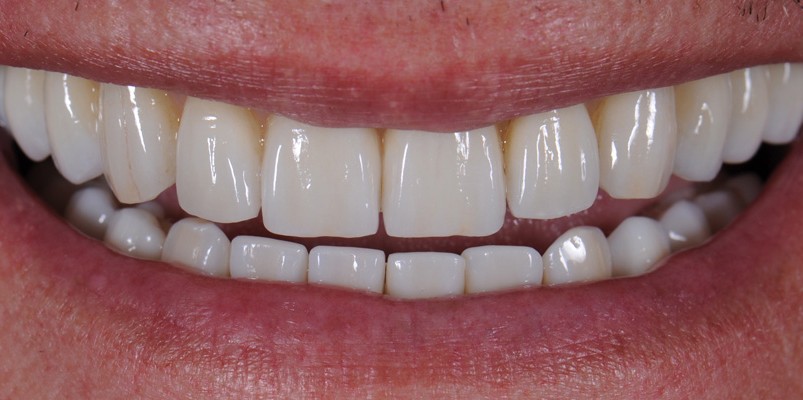 Teeth-in-an-Hour
The patient will leave the practice having had 4 -6 implants and a screwed in bridge placed in one session.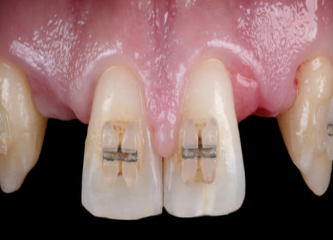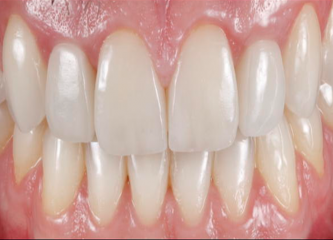 Implants for the Orthodontic Patient
2 implants were placed for this patient's missing lateral incisors along with several veneers after treatment with the orthodontist and periodontist.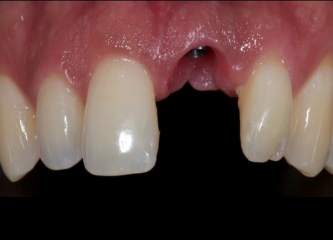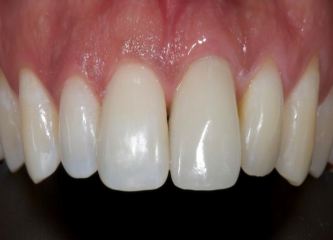 Single Tooth Replaced by an Implant
This single tooth implant shows how the implant is not actually visible in your mouth you will only see the crown.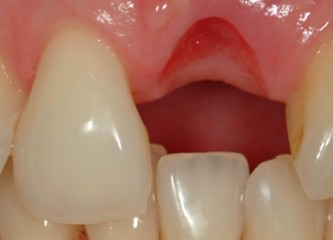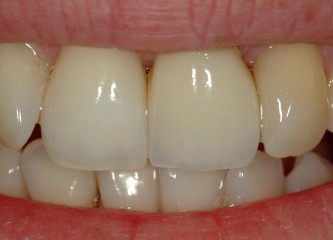 Single Anterior Implant
The gold standard of treatment for a missing space in a healthy person is an implant. Here, the patient's left front tooth was replaced without touching the adjacent teeth as a bridge would.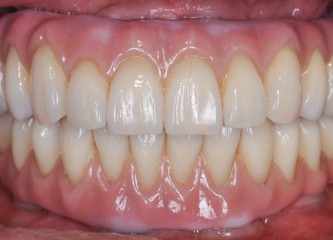 All-on-4 Teeth in an Hour - Part 1
Teeth failing from gum disease and decay can be removed and 4-6 implants placed with the patient going home with fixed teeth the same day.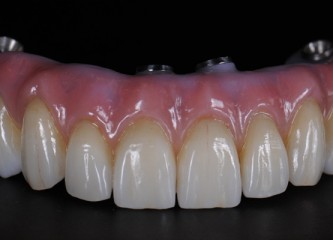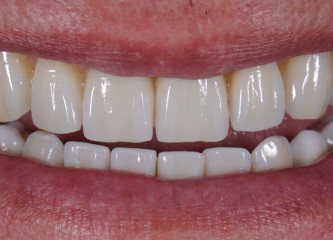 All-on-4 Teeth in an Hour - Part 2
These are full arch bridges screwed onto the 4 implants in the jaw and can give many years of use and increased quality of life.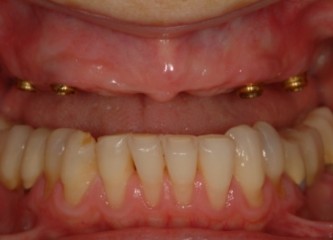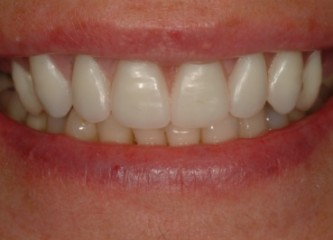 Denture Retained by Implants
4 implants were placed in the upper jaw to retain the overdenture. The retention is gained from the gold studs that are placed on the implants and that clip into the denture. The lower jaw can be treated with 2 implants. This allows eating a much more varied and tougher diet and for confidence when socialising. It is removable, if you desire a prosthesis that does not come out you should look at the All-on-4.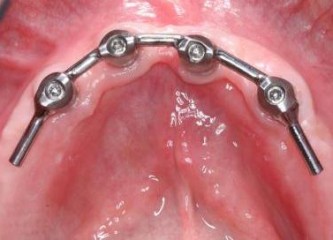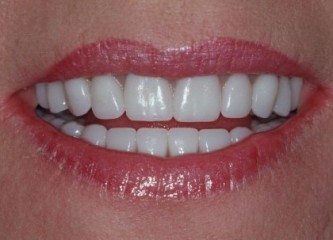 Dentures Retained by Implants - Bar
Conversely for extra hold the implants can be joined by a metal bar with the denture clipping on top.
We feel that everyone should be able to smile with confidence. Now thanks to advancements in modern cosmetic dental care, you can have a beautiful easier than ever before.